Stella McCartney is an internationally recognized fashion designer. Stella McCartney is the daughter of Sir Paul and Linda McCartney, former members of The Beatles. She is a vegetarian designer that does not use animal goods such as leather or fur in her creations.

Childhood and Early Years
Stella Nina McCartney was born in Lambeth, London, England, on September 13, 1971. She is currently 49 years old. Linda Louise McCartney, an American singer, photographer, and animal rights activist, is her mother, and her father, Sir Paul McCartney, an English musician and former Beatle is her father. She also has a sister named Mary, a brother named James, and two half-sisters named Heather and Beatrice.
During their childhood, the McCartney siblings travelled the world with their musician parents and their band Wings. Almost the entire McCartney family has been vegetarian for their entire lives. As a result, her vegetarian upbringing was evident in her art. Linda, her mother, died in 1998 after a long battle with breast cancer.
Despite their celebrity, her parents wanted her and her siblings to attend local East Sussex state schools. Bexhill College was one of the schools. She also went to Central Saint Martins College of Arts and Design and Ravensbourne College of Design and Communication. At the age of 16, she interned at Christian Lacroix and polished her cutting abilities at Edward Sexton. In general, Stella concentrated her education on pursuing a career as a fashion designer.
Career
At the age of 13, Stella McCartney designed her first jacket, which launched her career as a fashion designer. In the early 1990s, she received her design education at Ravensbourne College and Central Saint Martins. She does not use leather or fur in her business because she is a lifetime vegetarian. She is an outspoken supporter of animal rights and a member of PETA, an animal protection organization. Similarly, she has owned a fashion label under her own name since 2001, in conjunction with Kering. However, the business partners split up in April 2018 when she chose to buy the fashion empire and take over the reins.
In November 2016, she debuted her first menswear collection, which was inspired by her father. In addition to fashion creation, McCartney debuted her perfume in 2003 and a skincare line called CARE in January 2007. The Stella McCartney Cares Foundation was founded by her. It's a non-profit organization dedicated to breast cancer, the disease that claimed her mother's life.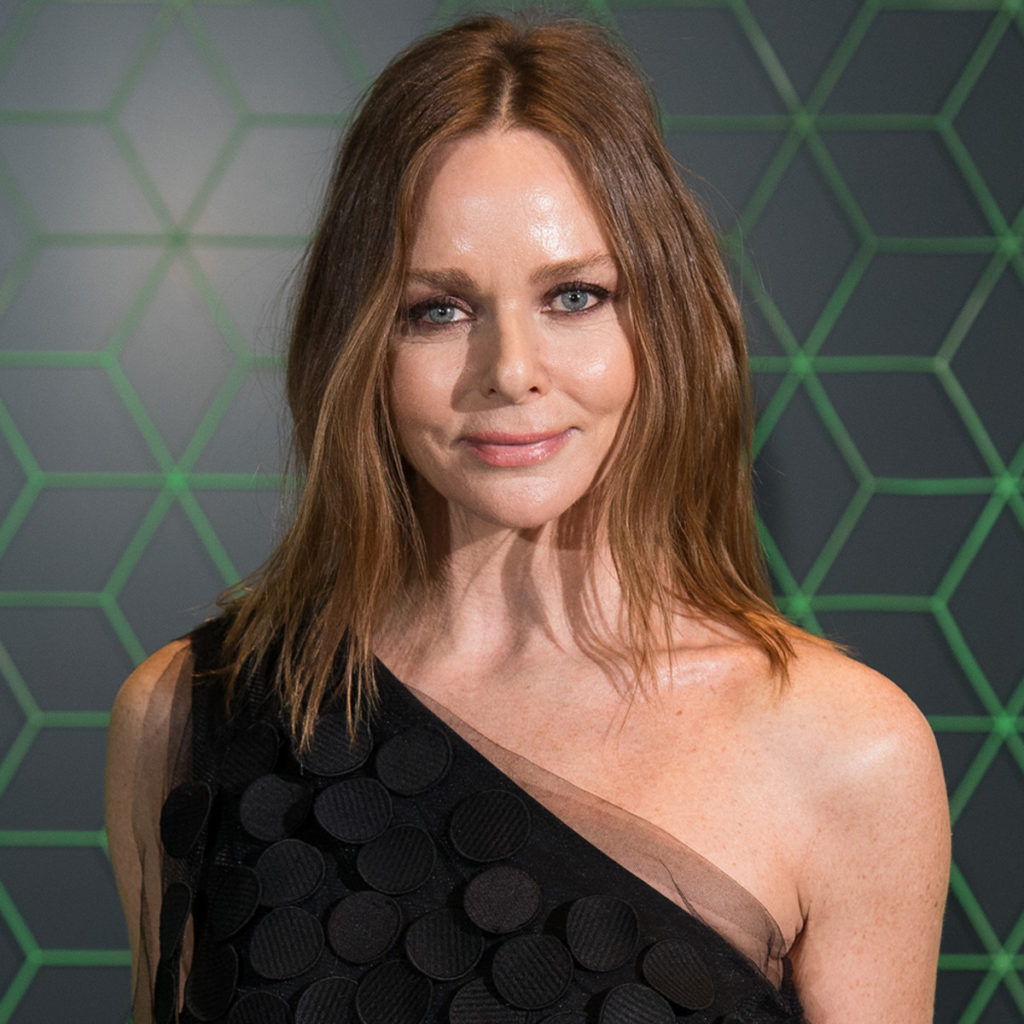 Achievements and Awards
She has won multiple honours for her outstanding contributions to the fashion business. Many award ceremonies recognized her as "Designer of the Year," including Vogue (2000), Glamour (2004), Elle (2007), British (2007), and Spanish (2008) Style Awards. She also got the "Woman of Courage" Award in 2000 for her efforts in the fight against cancer. In 2005, she was named "Organic Style Woman," and in 2008, she received the "Green Designer" Award.
She has also received other exceptional honours in addition to these medals. The Officer of the Order of the British Empire (OBE), which was bestowed by British Queen Elizabeth II on March 26, 2013, is the most astounding of them all. She was given the OBE for her contributions to the fashion industry. The "Special Recognition Award for Innovation" at the Fashion Awards is another example of such accomplishments (2017).
Similarly, she was named "Woman of the Year" by Glamour magazine in 2009. In the same year, she was honoured by the National Research Development Corporation (NRDC) and named to Time magazine's list of the world's 100 most influential people.
Net Worth
Her estimated net worth is $75 million, according to Celebrity Net Worth. She also owns Stella McCartney, a fashion label with 51 sites in Manhattan, Tokyo, Los Angeles, and London.
Relationship
Alasdhair Willis, the creative director of the shoe business 'Hunter,' is Stella McCartney's husband. On August 30, 2003, the pair married at Mount Stuart House. In 2005, they also welcomed their first kid. Miller Alasdhair James Willis was his name. Bailey (2006), Beckett (2008), Miller, and Reiley are their three further children (2010).
Body Dimensions
Stella is a thin woman who stands 5 feet 5 inches tall and weighs 55 kilograms. Her clothing size is 4 and her shoe size is 8. Her bra size is 32C, and her chest-waist-hip measurements are 34-26-35 inches. Her blue eyes and natural blonde hair are further distinguishing features of her face.
Social Media
Stella has her own social media accounts on Instagram, Facebook, and Twitter. She has over a million Twitter followers and 6.3 million Instagram followers. Similarly, her Facebook profile has over 900,000 likes. Her usual topics of discussion are her fashion collection, shows, and events.
More Designers
Stella McCartney Fans Also Viewed