Isaak Presley is a singer, actor, and performer of Cuban descent. Isaak Presley is most known for playing Ethan in the Disney television series "Stuck in the Middle." He's also a martial artist, a Gymkhana competitor, and a California cowboy.
Childhood and Early Years
Isaak Presley was born in Los Angeles, California on July 16, 2002. He is nineteen years old. Similarly, his father is Lou Presley, a well-known dancer and entertainer in Southern California, but his mother's name remains unknown. Isaak attributes his success to his father, who inspired and aided him in realizing his dream of becoming an actor and singer. Furthermore, Isaak is a Cuban-American with American citizenship. He also began riding horses at the age of four and began playing the guitar at the age of five when his father gave him a guitar.
Isaak Presley attended standard school in Southern California till the second grade. Later on, though, he switched to online education. However, there is no information on his current educational qualifications or major disciplines.
Career
Isaak Presley possesses a wide range of abilities. He is a cowboy, an actor, a singer, a songwriter, a musician, an athlete, and a martial artist. He is a martial artist and a Gymkhana athlete who will shortly receive his black belt. Similarly, when he released his song "Cowboys are Real Men" in 2011, he drew attention from the public. His personal existence as a cowboy was the subject of the song. "Me + You," "About Love," "Be Kind," and "Tick Tock" are just a few of his well-known tracks.
Isaak, meanwhile, began his acting career with the film Brooklyn Brothers Beat the Best. He's also known for his role as Ethan Diaz in Stuck in the Middle, which he's been a part of since 2016. Fuller House, Nicky, Ricky, Dicky, Instant Moms, Austin and Ally, and A History of Radness are just a few of the television shows that helped Isaak rise to stardom quickly. He also does some modelling and walks the runway for fashion events on occasion.
On January 19, 2015, he also launched his own YouTube channel with the same name. On July 18, 2015, he released his debut video, "Isaak Presley | Me + You Official Video Single." The channel presently has 552k subscribers and has around 42 million views.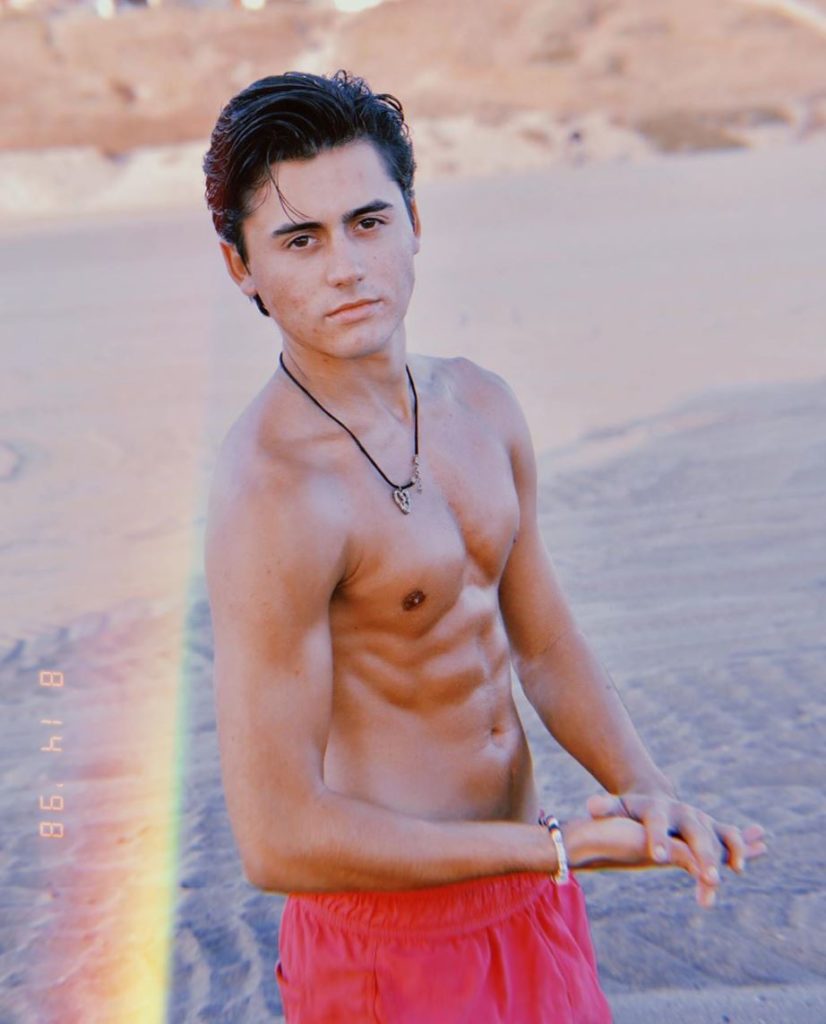 Awards and philanthropy
Isaak has won various honours for his diverse talents. His horsemanship has earned him numerous rodeo awards. As a Gymkhana athlete, he has won over 20 gold medals. Issak also received the title of "The Official Voice of Norco" in 2011. In 2015, Isaak and his co-stars Marley Murphy, Cecilia Balagot, and Dalton Cyr shared the prize for "Outstanding Ensemble Cast in a Web or VOD Series." Isaak Presley's net worth is expected to be $1 million by 2021.
Isaak has played with his father at several charity performances in addition to his professional career. He has also contributed his earnings to cleft palate surgery for youngsters and encouraged others to do the same. Similarly, he intends to establish his own charitable foundation with his family and to take part in more charity events, such as those hosted by the 'Heart of a Horse Foundation,' as well as perform at children's hospitals.
Relationship
Isaak Presley stated in August 2019 that he is dating actress and singer Kenzie Ziegler. Prior to Ziegler, Isaak dated Andora Leigh, a social media sensation and American model. Similarly, there were allegations that he was dating co-star Jenna Ortega before any of Isaak Presley's other romantic connections were made public.
Body Dimensions
Isaak Presley is still a teen celebrity in the process of maturing. He is currently 5'8″ tall and weighs 68 kg. His hair and eyes are both a natural brown tone as well. He maintains his hair brushed back and has a well-defined abdomen as a result of his early involvement in sports and martial arts. Similarly, he frequently dresses in an athletic style that complements his thin figure.
Social Media
Isaak Presley's social media channels are incredibly active and popular. He has his own Instagram, Twitter, YouTube, and Snapchat profiles. He also has over 1.9 million Instagram followers, over 24 thousand Twitter followers, and over 124 thousand YouTube subscribers. On Instagram, he routinely posts photographs of his hobbies, projects, and personal life. He also collaborates with other celebrities to make material for his YouTube channel.
More Actor
Isaak Presley Fans Also Viewed