Bailey Sarian is a talented makeup artist from the United States. Bailey Sarian's Youtube channel is known for her Murder, Mystery, and Makeup series. She's also on Instagram, Tiktok, Twitter, Facebook, Reddit, Pinterest, and other social media networks.

Childhood and Early Years
Bailey Sarian is a 32-year-old actress who was born on November 26, 1988. Her zodiac sign is Sagittarius, and she is from California. When it comes to her family, she has a younger sister and an older sister. Madison Malmberg (@xmaddiiii) is the name of one of her sisters. She also attended Paloma Valley High School in Menifee, California, and graduated with honours.
Career
Bailey Sarian is a well-known makeup artist in the industry. On her renowned Instagram account and YouTube channel, she flaunts a variety of styles. Her Instagram account has almost 1.4 million followers as of this writing.
She's also done professional makeup for weddings, commercials, and music videos while working at Sephora. She's also done cosmetic tutorials for celebs such as Kat Von D.
She is also well-known as an Instagram and YouTube celebrity who rose to prominence after launching a series of Murder Mystery & Makeup videos on her channel. She began her social media career by using several social media sites such as Instagram, Facebook, and TikTok. She first joined Facebook in May of 2010.
She rose to notoriety on social media after releasing the Murder, Mystery, and Makeup series of videos, in which she relates true crime stories while doing cosmetics since she began posting lifestyle material and makeup videos on her account. In August 2020, she produced the Venice Fling Bailey Sarian x ESTATE Eyeshadow Palette in collaboration with IPSY and ESTATE Cosmetics.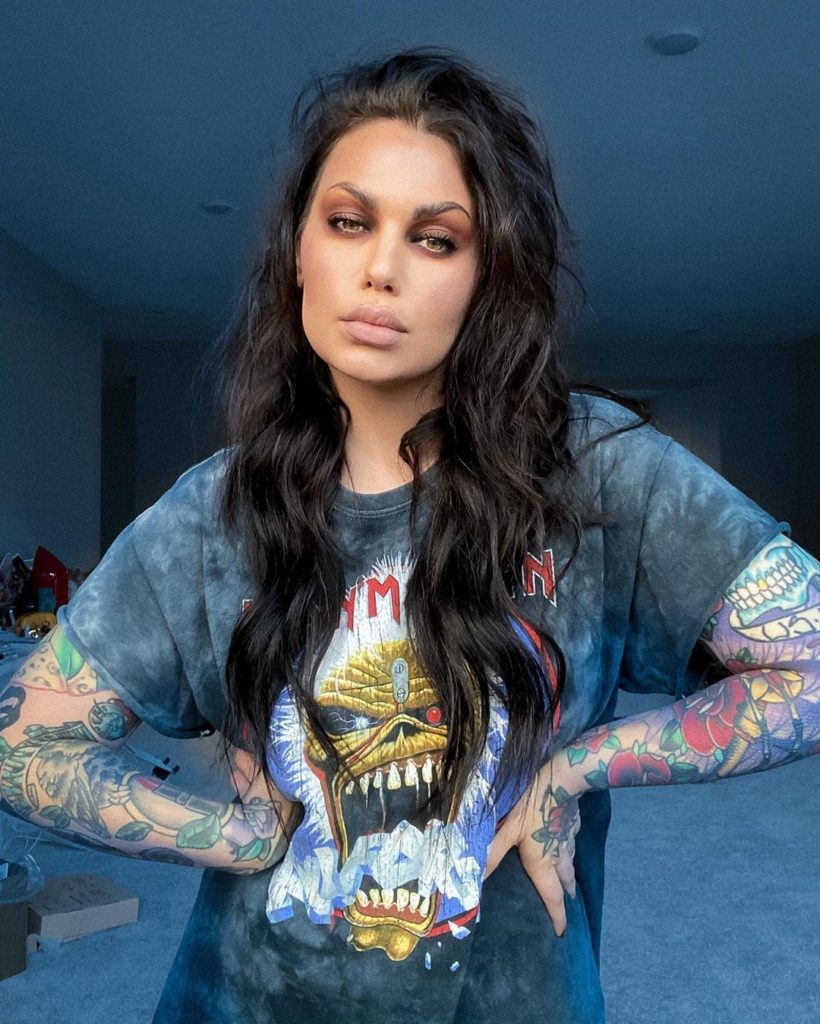 My foundation, contour, and a highlight is the earliest video on her YouTube channel. She posted it on September 12, 2013, and it has already had over 97k views. Similarly, at the time of writing this biography, there were five videos with over 4 million views apiece.
With over 4.5 million views, The Creeper White Van & Tool Box – This Could've Been Prevented |Mystery&Makeup GRWM; The ToyBox Mystery – David Parker Ray – GRWM; Cam Girl Obsession Turns Deadly [Amato Case] with over 5.6 million views; Chris Watts – 2000 Page Discovery Murder, Mystery & Makeup with over 5.9 million views; and Jeffrey Dahmer With over 7.3 million views, Inside His Messed Up Mind & How He Almost Got Away.
Net Worth
On January 23, 2013, she launched her "Bailey Sarian" Youtube channel. This channel has accumulated over 237.9 million views and 3.16 million subscribers to date. Her Snapchat handle is @BaileySarian, and we can reach her at [email protected] with any questions. She has achieved enormous recognition in the little sector at the age of 32. Moving forward, she has an estimated net worth of $800,000. As of November 2020, her Youtube channel alone is worth 672,000 dollars.
Relationship
Fernando Valdez is Bailey Sarian's husband. He's also a social media star who goes by the handle @mensoone on Instagram. In December of 2013, the couple met on a Friday the 13th. She revealed this information on her Instagram account on December 13th, 2019. Despite the fact that their wedding date is unknown, it is known that they are married to each other. They were already engaged in the year 2017. In addition, the couple owns a 7-year-old bulldog named Saint.
Body Dimensions
She is roughly 5 feet 10 inches tall and weighs approximately 191 pounds (86.6 kg). Apart from that, there is no information on her other physical measurements, such as her chest-waist-hip measurements, dress size, shoe size, and so on. She, too, has dark brown hair and hazel eyes. She also has a lot of colourful tattoos on her body.
Social Media
In terms of her social media presence, Bailey Sarian joined Twitter in July 2015 and currently has over 141.3K followers under the handle @baileysarian. On Instagram, she's known as @baileysarian. This account currently has 1,323 post shares and over 1.6 million followers.
She may also be found on Tiktok, where she goes by the handle @baileysarian. While writing this biography, this account has 392K followers and over 697.5K likes. On October 31, 2016, she started her Facebook page. On this site, she currently has over 7.2 million people following her journey.
More Instagram Star
Bailey Sarian Fans Also Viewed